Wind Turbine Ltd    is continually innovating our own equipment and already developed new specialized crane for wind turbine dismantling. As the wind energy industry looks to build on its competitiveness through increasing economies of scale and seeking out new locations, Wind Turbine Ltd   is working alongside our clients to realize the most cost-effective and streamlined project delivery.
Wind Turbine Ltd is the only one company who has special own Cyclone crane.
With the WT crane it is possible to dismantle a wind turbine in normal and very extreme conditions (wind and temperature) safely element by element. During the design time minimisation has also been taken into account for the positioning of one or more wind turbines. 
All parts of the WT crane can be transported in a 20' or 40' container, which makes the freight forwarding to hard reachable destinations easier and not require any driving permits. The WT crane is also equipped with an optional self-drive-mechanism, in order to be able to move itself from turbine to turbine.
GENERAL INFORMATION
The WT crane is a crane/tool with a maximum lifting capacity of 32 tonnes. 
Maximum lifting height: 92 m .
The temperature during which can be worked must be restricted between -40°C to +60°C, due to the limitations of the cable sheaves.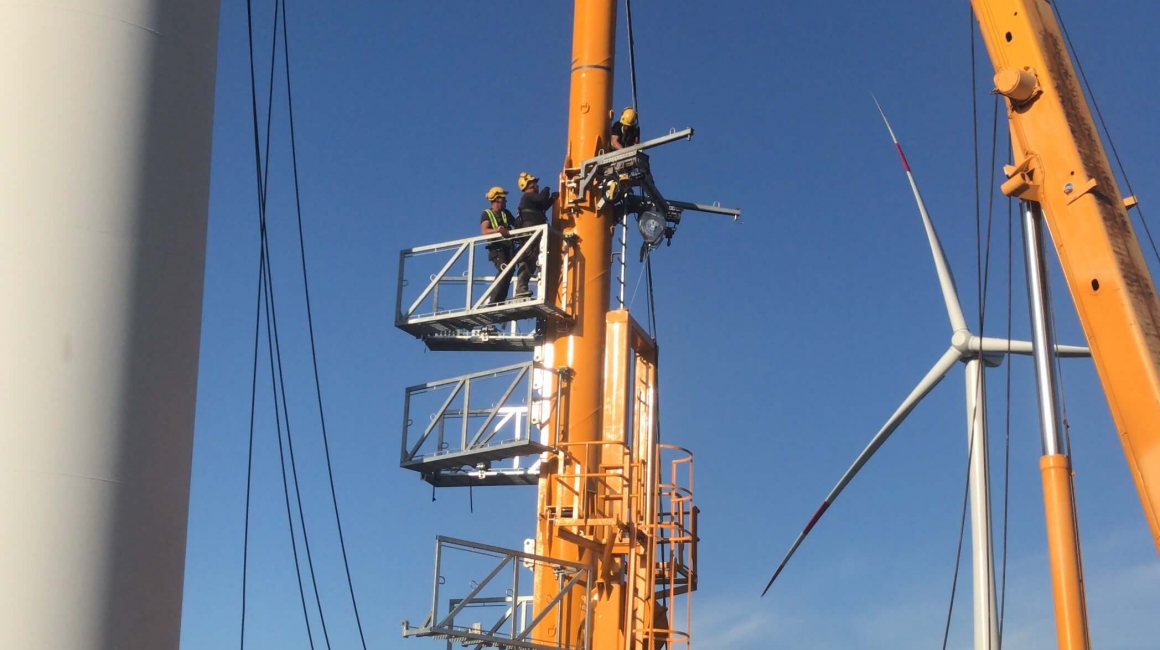 Lifting operations: 12 m/s
Telescopic manipulation of the tower: 20 m/s
Stand-still, boom as high as possible (± 12 m tower free): 60 m/s
Stand-still, boom just above the windmill: 114 m/s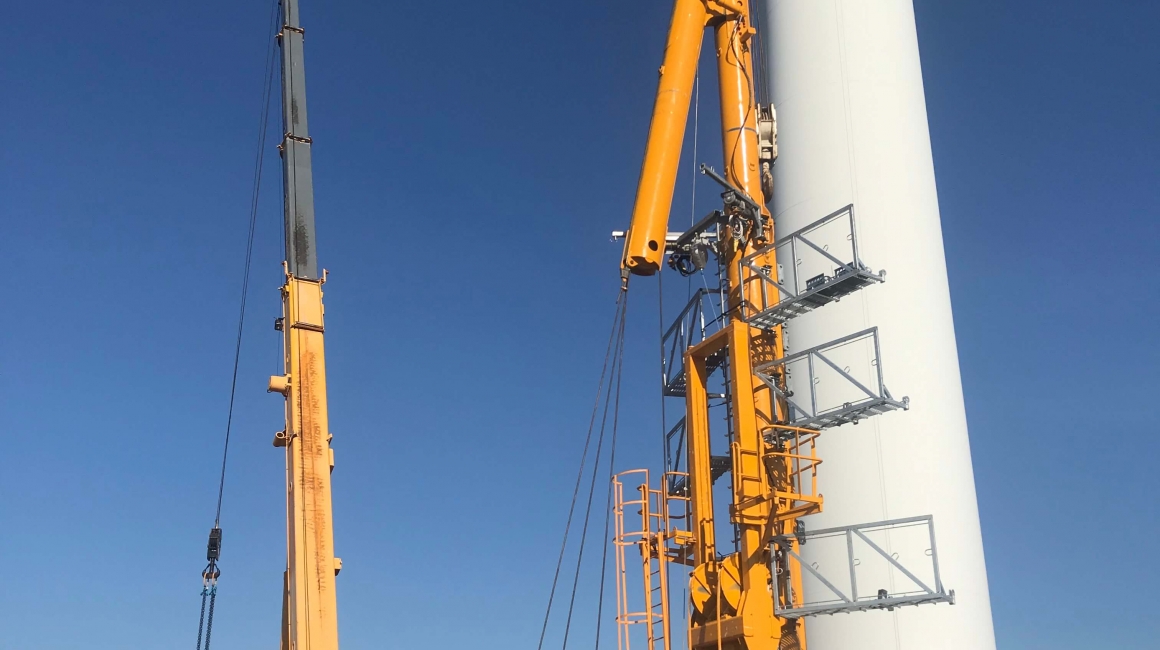 During dismantling phase of the wind turbine the WT will lift (telescope) itself through the wind turbine by means of the "tongue-groove-system", so the strength and stability of the wind turbine elements underneath are used as foundation for the next element.
In case if the lifting capacity is more than 32 tonnes, by removing of main big components of turbine we could reduce the lifting weight. 
The WT crane has CE-certification.